Tony's Works
Back to Shop
A New Terabithia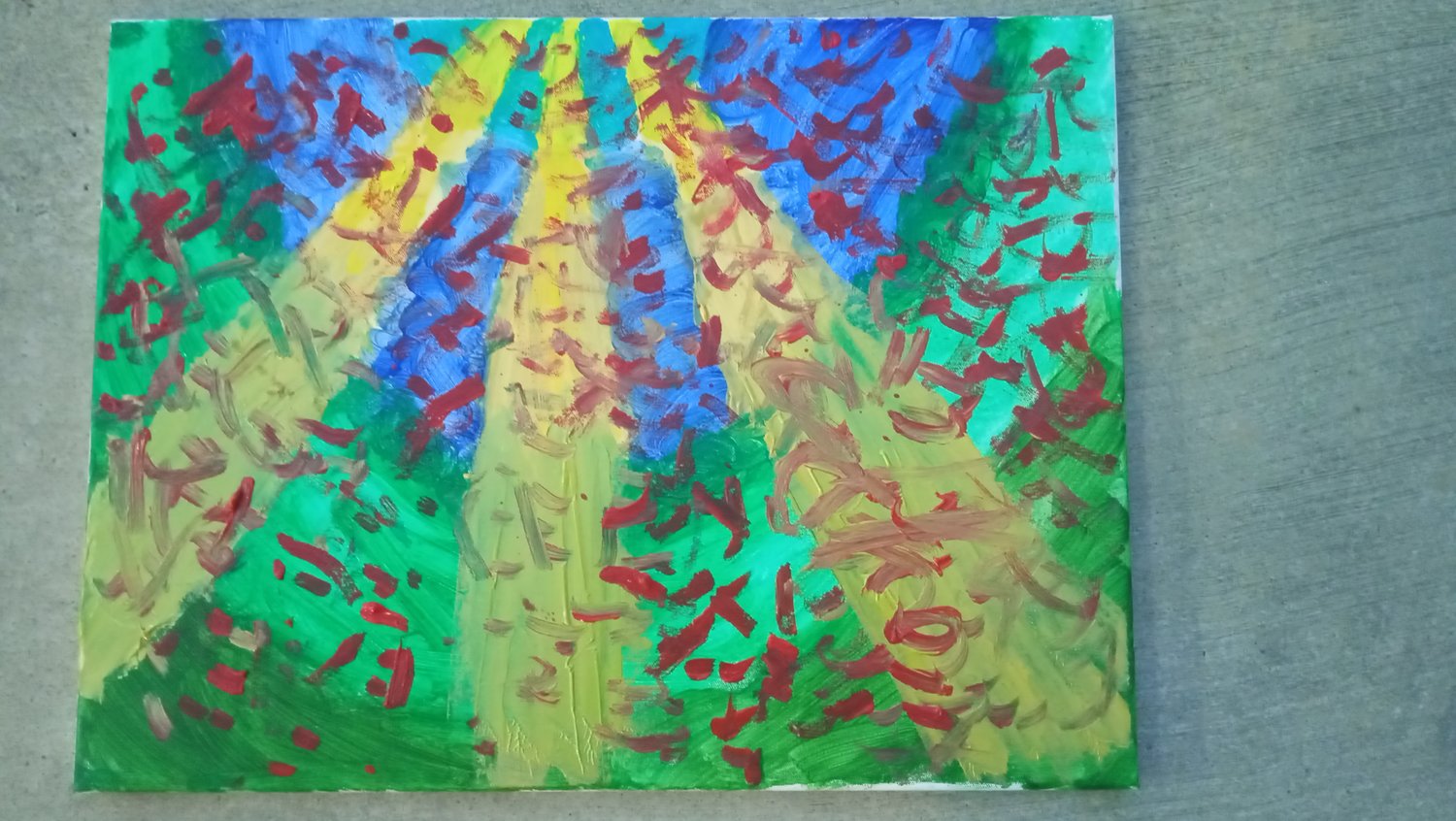 $

89.00
/ Sold out
Acrylic on canvas. 24 inches by 18 inches.
It features a storm of red petals, and three rays of light descending, from the sky, into a clearing in a forest.
Inspired by Katherine Paterson's fiction for young adults, "Bridge to Terabithia" (which has themes of hope, loss, freedom and imagination.)
With this picture, I tried to express how I saw the imaginary kingdom of Terabithia. And I hope it inspires the viewer to look at the world with wonder, as little child might.
Selected comments from viewers:
"Awesome, I love the colours and birds or abstract of them." - Janet Ng
"It looks like light spreading its wings and illuminating its onward path." - Anthony Lobo