Tony's Works
Back to Shop
"Destruction is also an act of creativity"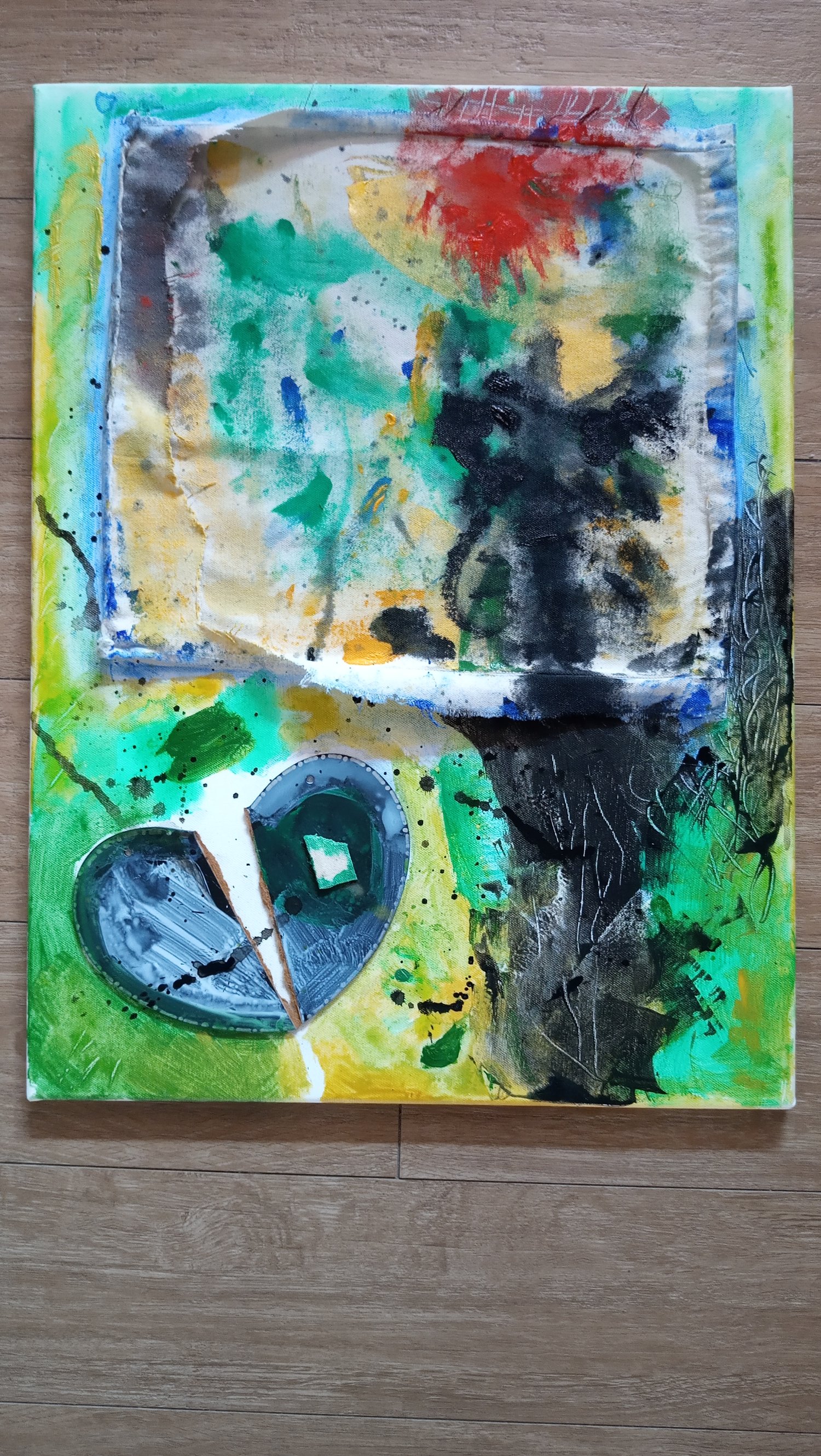 $

89.00
/ Sold out
18 by 24 inches. Mixed media on canvas.
The titular quote comes from a famous artist (whose name eludes me). I wanted to see if I could create by destroying - for example, I broke a wooden heart into two, and cut out part of a canvas tote-bag.
And I intend that the canvas cut-out drop off after some time, to show how ephemeral possessions are. (It is located above the black-coloured heart-shape). But it is anyone's guess, how long it takes to drop off.